Procedures
Whether your dental needs are a complete exam and cleaning, a full-mouth restoration, or anything in between, we promise to provide you with exceptional care as we enhance the natural beauty of your smile.  Below are just some of the many procedures and services we regularly provide to our patients – with a gentle touch, and stunning results.  Your smile is our first priority, and we'll give you something to smile about.
If you have any questions, concerns, or would like to schedule an appointment, please contact us today.  We look forward to providing you with the personal care you deserve.
Sincerely,
Kelly Family Dentistry
Your local Huntingburg, IN dentist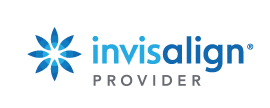 Testimonials
Their number one priority is to make you comfortable. Their second is to help your teeth. They will immediately stop if you feel any pain. Friendly, professional environment with all the newest tech. Flat screens in every room that you get to choose the channel to while they work on your teeth. Great distraction. If you need dental help, there is absolutely no question. Go here!!!
Anonymous Google May 12, 2023
I do not typically leave reviews for anything, but I had to for these great people. Having had a traumatic dental experience in the past, I have been very lax about my dental needs due to fear and anxiety. So, when my tooth pain was more than I could handle I called Kelly Family Dentistry. From the time I sat down in the chair, to the escort to the receptionist after my appointment, I was treated with respect and kindness every step of the way. They explained everything to me and were continually asking me how I was doing during the procedure. Thank you, thank you Dr. Kelly for the great respect you showed me and for letting me see what a dental experience is supposed to be like. A huge shout out to his staff.....in my book you guys are absolutely top notch!!
Arleen KellyFamilyDentistry.com May 5, 2023
View More